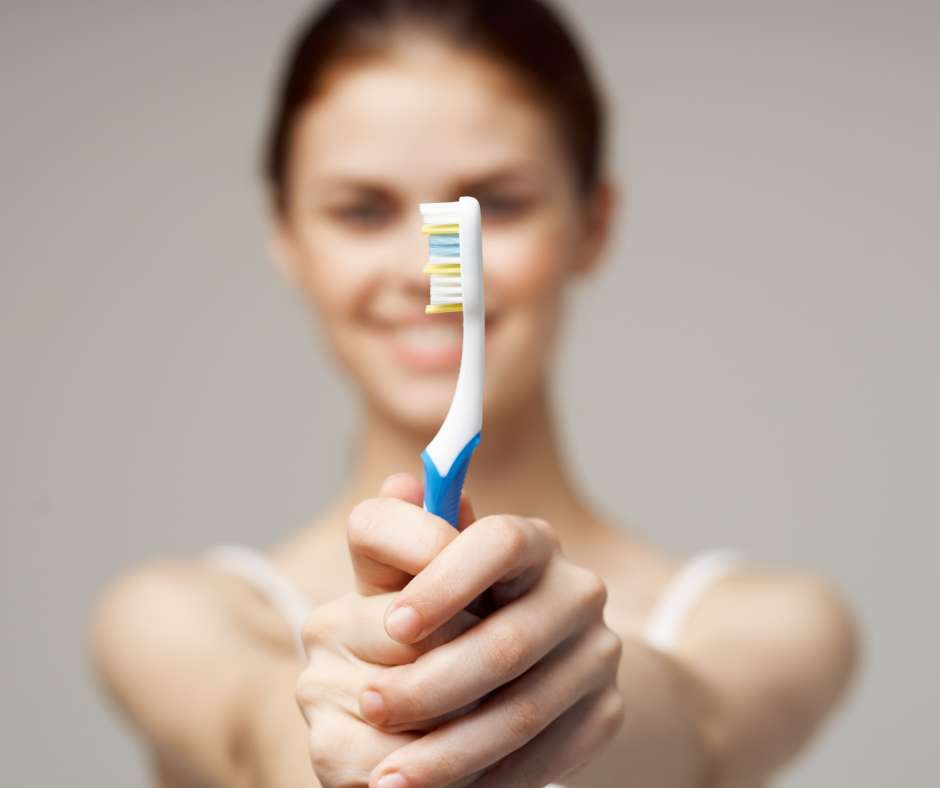 Oct 20, 2023
In our daily routines, we often forget to pay adequate attention to our oral health. However, oral self-care is not just about maintaining a beautiful smile; it's a gateway to overall health and confidence. In this blog, we'll explore the importance of oral self-care and provide practical tips to help you maintain a healthy, radiant smile.
The Foundations of Oral Self-Care
Oral self-care encompasses a range of habits and practices aimed at promoting dental and gum health. The foundation of oral self-care includes brushing, flossing, and rinsing.
Brushing: Brushing your teeth at least twice a day is crucial. Use a soft-bristle toothbrush and fluoride toothpaste. Ensure you brush for two minutes, covering all surfaces of your teeth.
Flossing: Flossing removes food particles and plaque from between your teeth and along the gumline. Make it a part of your daily routine to prevent cavities and gum disease.
Rinsing: Using an antimicrobial mouthwash can help reduce bacteria and freshen your breath. Consult your dentist or hygienist at North Shore Smile to choose the right mouthwash for your specific needs.
The Health-Confidence Connection
Oral Health and Overall Health: The mouth is a window to your overall health. Poor oral health can contribute to systemic conditions like heart disease, diabetes, and respiratory issues. Regular oral self-care can help reduce these risks.
Confidence and Self-Esteem: A bright, healthy smile can significantly boost your self-esteem and confidence. When you take care of your oral health, you feel better about your appearance and are more likely to smile, which is scientifically proven to reduce stress and improve mood.
Common Oral Self-Care Mistakes to Avoid
Ignoring Regular Check-Ups: Don't underestimate the importance of dental check-ups. Regular visits to your dentist can catch problems early and prevent more extensive, costly treatments. If it is time for your next check-up, take this as your reminder to contact your dentists!
Overlooking the Tongue: Your tongue harbours bacteria that can affect your oral health. Don't forget to gently brush your tongue to maintain fresh breath and reduce the risk of infection.
Being Inconsistent: Consistency is key to effective oral self-care. Skipping brushing or flossing sessions can negate the benefits of your efforts.
Oral Self-Care Beyond the Basics
Balanced Diet: A diet rich in fruits, vegetables, and dairy products contributes to healthier teeth and gums. Avoid excessive sugary and acidic foods, as they can erode tooth enamel.
Hydration: Drinking plenty of water helps maintain saliva production, which is essential for cleaning your mouth and preventing dry mouth.
Protection: If you play sports, consider wearing a mouthguard to protect your teeth from injury.
The Importance of Choosing the Right Tools
Investing in the right oral care products is essential. A good-quality toothbrush, fluoride toothpaste, dental floss, and mouthwash are all crucial for maintaining your oral health. Consult your hygienist to choose the right tools for your specific needs.
What we want you to take away from this blog is that oral self-care is more than just a cosmetic concern; it's a gateway to overall health and confidence. By maintaining good oral hygiene practices, you not only keep your teeth and gums healthy but also reduce the risk of various systemic diseases. With regular dental check-ups with our dentists in West and North Vancouver, a balanced diet, and proper oral care habits, you can unlock the power of a radiant smile and improved well-being. Remember, your oral health is an investment in your future, and it's never too late to start.