IMPORTANT NOTICE COVID-19: Staff Members Are All Fully Vaccinated.
Botox Treatment in West Vancouver
Providing Personal Attention to Each of Our Clients
In addition to all of the dental procedures, we are also licensed to perform Botox injections. This simple, non-surgical treatment smooths wrinkles and helps to provide natural-looking, anti-ageing results. With 15+ years of experience, you can rely on us to provide you with a safe, comfortable experience.
Administering thousands of injections to the face's most sensitive areas, Dr. Gillespie takes great care in personalizing Botox Cosmetic to your skin's needs. Through precise dosage and targeting, your facial muscles relax and fine lines dissipate.
One of the best therapies for fine lines and wrinkles, Botox is the most popular, non-surgical cosmetic treatment in North America. Injections reduce frown lines, forehead creases and crow's feet. Within one week of your treatment, you'll notice a more youthful and rejuvenated appearance in your skin.
Botox treatments may be used to treat the following areas:
Between the eyebrows
Above the nose
Underneath the eyes
Clenching of the jaw
Jaw muscle asymmetry
Migraines and tension headaches
Gummy smile reduction and vertical lip lines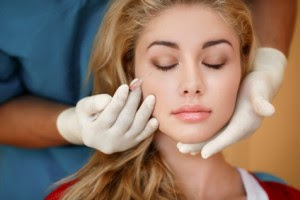 Common Questions About Botox
It is best to get fully informed before you decide to go through with any type of procedure. In order to assist you with your research, we have provided a few of the most commonly asked questions and their answers below. Please review this information and then let us know if you want to learn more.
Botox (officially known as BOTOX® Cosmetic) is an injectable medication that causes wrinkle-forming muscles to become relaxed. Botox injections result in temporary wrinkle removal and smooth skin. With this treatment option, you can achieve more youthful-looking skin without having to undergo surgery!
Yes. Botox has been the subject of over 3,000 studies, and it has been clinically used for over two decades.  It has also received approval from the Health Protection Branch of Canada (HPB) and from the FDA. This natural purified protein has even been used to safely treat cerebral palsy in children as young as 2 years of age. In these cases, the children needed to receive as much as six times the average dose that is used in cosmetic and functional treatments.
Botox treatments usually last for three to four months.
It only takes about 10 to 15 minutes to perform a Botox procedure. The results typically take full effect within 14 days of the procedure.
No. You shouldn't feel any more pain than you would with an insect bite. The needles that we use are small, similar to the ones that are used by diabetics.
It is rare for Botox patients to experience side effects, and when they do, the effects are minor and temporary. Possible side effects include slight bruising, tenderness in the area of the injection, ptosis (drooping of the eyelids), and short-term headaches. When patients to do experience side effects, they usually only last about 7 to 10 days.