IMPORTANT NOTICE COVID-19: Staff Members Are All Fully Vaccinated.
Our staff constantly searches for and uses the newest, most effective materials and equipment currently available. These proven technologies provide you with safer, quicker, more comfortable treatment options. Read what our patients have to say about our dental services:
"At North Shore Smile, I was given a range of options for maintaining my natural teeth. The most practical treatments were explained thoroughly for me, and we were able to select the most effective solution. I am very happy with my treatment and recognize the value every time I look in the mirror."
BEFORE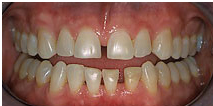 AFTER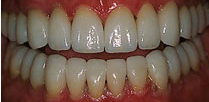 "With my hectic lifestyle, I really appreciate the evening and weekend appointments. My smile is important to me, and the team at North Shore Smile helps to plan my regular visits to ensure I have optimum oral health."
BEFORE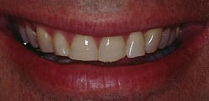 AFTER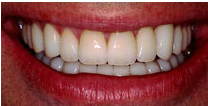 "I took my children to the office after moving to the area and being referred by a neighbor. We are very happy with the dental care we receive at North Shore Smile and look forward to their professional team taking care of us for years to come."
BEFORE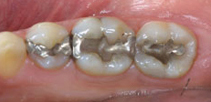 AFTER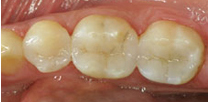 "I had always avoided the dentist ever since a bad experience when I was in high school. I went in to North Shore Smile a year ago with a toothache. They helped me feel safe and comfortable, and I have had several painless visits ever since."
BEFORE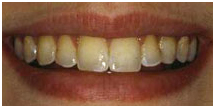 AFTER